* this is re-posted now just for my own ref, with all the download links removed after it was taken down by copyright infringement (David Rawlings Machine), and they were deadlinks by now anyway *
Determined to do this before 2010 ticks past halfway!
Good to have some extra time for reflection, anyway... though I did come up with this list by about March, plus I'd never be able to approach even quasi-comprehensiveness anyway. I probably did listen to a bit more than usual, though, due to being home more often in pregnancy then with baby.
(no particular order, and pretty haphazard)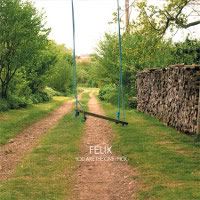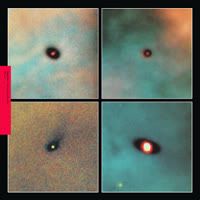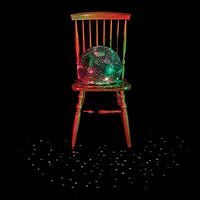 Felix You Are the One I Pick LP, (Kranky).
Found this album beguiling and listened to it probably the most in my first few blurry months of mothering.

Jim O'Rourke The Visitor LP, (Drag City).

Katherine Young Further Secret Origins LP, (Porter Records).

Moon Duo Killing Time EP, (Sacred Bones)
& Love on the Sea 12", (Sick Thirst).
Jacqueline Castel made a freaking gorgeous video for Killing Time.


Meth Teeth Everything Went Wrong LP, Woodsist. I really got into this rad record label and they're going so strong this year too.


Richard Youngs Beyond the Valley of Ultrahits CD (Sonic Oyster Records).
Especially the song Radio Innocents.


Sun Araw Heavy Deeds LP (Not Not Fun).


Josephine Foster Graphic As a Star LP (Fire Records).




Just before Chris Knox's stroke I was finding some kind of solace during my mother's illness in his song about his father, 'Becoming Something Other'.
Sad news, but his response is very heartening (for instance he's still singing, got a new record out, and was even interviewed on TV despite being unable to speak/sing any words besides 'yes'). International tribute album Stroke included a rare appearance of one of my favourite musicians, Peter Gutteridge, doing an Enemy-era rocker piano-ballad style. I also loved Pumice doing one of my favourite CK tracks and Hamish Kilgour's eerie piece dubbing in Knox's voice.

Other sad news was the death of Jack Rose. I had been getting into 1995's epic Pelt album Brown Cyclopedia again.


And while I'm meandering all over, I'll sneak in a pick from 2008 that I didn't hear until 2009; Stag Hare Black Medicine Music LP (A. Star).




Still no new Gillian Welch album, but Dave Rawlings Machine's lovely Sweet Tooth didn't hurt.

I didn't get to attend much live music, due to an uncomfortable pregnancy but I liked Rachel Unthank and the Winterset at the Toff in Town, and especially awesome was the unannounced performance after the Melbourne Film Festival screening of
Intangible Asset no. 82
by featured Korean performers Kim Dong-Wo and Bae Il-Dong, with Australian drummer Simon Barker.