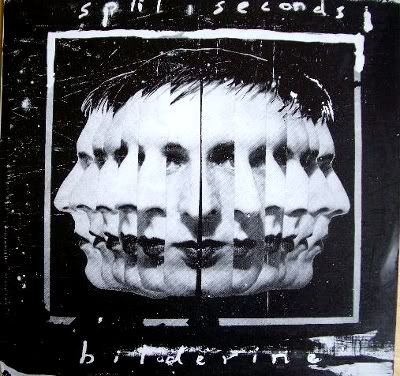 (cover by Chris Knox)
I decided to kick this little music blog off with the first song here right from when I first set it up
about a year ago
, when I was living in Japan. Here's hoping I don't leave it in limbo that long again.
The Builders
Starry Day
192-bitrate mp3, 01:30
from
Schwimmen in der See
EP, Flying Nun Records, 1982.
Blenheim Song
320-bitrate mp3, vinyl rip, 02:33
from
Split Seconds
, Full Moon Publishing, 1984 (independently released 'cause Flying Nun wouldn't release it - the second version's label was Direen's South Indies).
Bilders
Let It Go
320-bitrate mp3, 02:21
from
Cut
, IMD, mid-'90s (anyone know exactly?)
Thanks Hamish, for lending me yr Split Seconds LP back in the summer of 2000/01 when I lived upstairs on George Street across from Echo Records!

Direen's record Life in Bars (with Barry Stockley) was the object of the first review that really seared itself into my brain when I was young (about 12, in 1987). Still haven't heard that album.


Direen discography at discogs (incomplete)
detailed descriptive discography 1979 - 1983 at Mysterex
Powertool Records where you can buy BD albums, (including a new Builders album!)
Bill Direen's personal site